Verilife - Arlington Heights Dispensary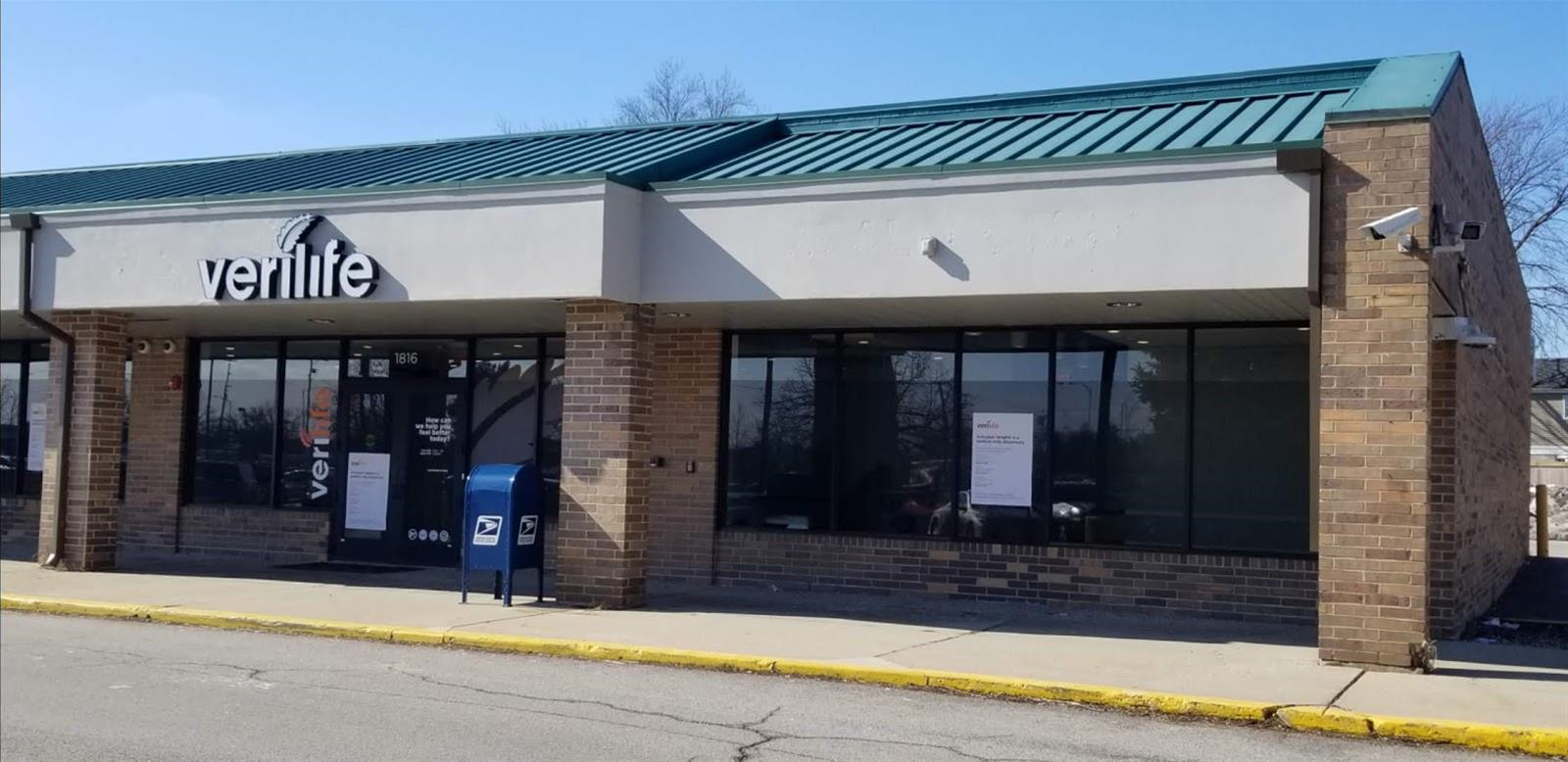 Verilife - Arlington Heights
0 out of 5 stars (based on 0 reviews)
I know I'm not the only one here who values first impressions. 
I mean, you can only make one of those, you know. So, whenever I'm on the prowl for a new dispensary to visit, I'm always intrigued by an establishment's title first and foremost. It's kind of hard not to be, to be honest. After all, that is the very first thing you see when searching for a new cannabis club. 
When you take in a dispensary's namesake for the first time, it either piques your interest, puts you off completely, or renders you a bit confused as to their intent with their title. Well, when I spotted Verilife on a list of local dispensaries in my area, I couldn't help but think of a generic health food store the moment I saw this Arlington Heights location in a collection of cannabis clubs in the area.
Obviously, I knew that this place sold cannabis – not kale and whatnot – or else they wouldn't have been included in such a list. But, still, I couldn't help but feel like this name was lacking in one way or another. 
Try as I might, I couldn't conjure up any sort of connection between the name "Verilife" and cannabis. 
So, wanting to see how they chose to represent themselves to their potential customer base, I decided to visit their official website to see if I could learn a little more about this interesting cannabis club in Arlington Heights.
After a bit of digging through their somewhat confusing webpage, I was able to locate a bit of information about their business model, and overall approach towards cannabis, in general. 
In which, they wrote, "Your story is our story. In fact, we made it our purpose. Verilife believes everyone should have access to the best possible care. From the products we curate to the personalized customer care we provide, we put our belief into action with truth and transparency."
Adding, "This is our purpose and it's only natural that we find ourselves here – showing the many ways marijuana can, and does, improve quality of life. We created Verilife for you. And, as long as you need help, Verilife will be here to provide it."
That's a pretty calming sentiment, if I do say so myself. 
Here I was, abundantly curious as to what this location was all about, and lo and behold, not only do they claim to be leaders in the industry, but they also sport a healthy amount of locations around the nation. Seeing as how that's the case, my low confidence in this place was slowly starting to increase. 
I left my house hoping they wouldn't let me down with a lackluster experience.
An In-Depth Look At Verilife In Arlington Heights
Atmosphere
Upon driving up to this strip mall location, you can't help but still feel like this is more of a vitamin retailer, and less like a cannabis club, because there's nothing about this place that seems like a typical dispensary. 
But, perhaps, that's a good thing. Their inconspicuous demeanor allows their patient clientele to enter their establishment, free from any potential judgement from folks who may be lingering in this mall's quaint parking lot.
Once I entered the establishment, I have to admit, I was kind of digging their vibe. 
The very first thing you see, obviously, is the check-in desk, adorned with an insanely polite staff member. Across from that, you'll notice an expansive, open waiting area. This is a welcomed departure from most dispensaries who have a cramped waiting room, with only a few scant chairs here and there. At Verilife, they have plenty of modern seating to go around, so if your friends don't have a medical card, they can wait comfortably while you procure your buds.
It doesn't take long to be beckoned back into the showroom, which is just as open as the foyer. 
There are glass walls and partitions separating these two areas, but the transparency they were talking about on their website showed up in full force with this sort of see-through interior design. Which, I must say, I enjoyed quite a bit.
Inventory
Though their actual brick-and-mortar establishment is quite impressive, I must admit, I was a bit disappointed by their lackluster selection. 
For starters, they only had a little over 15 floral options to choose from, and for a medical-only location, that is far below what I was expecting. Typically, these specific dispensaries have a plethora of flower to choose from, but in this instance, they were coming up tremendously short, in my humble opinion.
They had nearly 30 edibles to choose from, which was nice. But, if you're in the market for a high-grade concentrate, I'm sorry, but you'll probably have to go somewhere else to find what you're looking for, because this place only has 3 types to choose from. And, personally, if I see a cannabis category with less than 5 options, it kind of sullies the whole experience for me.
Prices
They redeemed themselves a little with their prices, that's for sure. 
Yes, they have top-notch products, but they don't overcharge for them, like most places do. Also, if you find yourself having to adhere to a tight "bud budget," you can still find a lot of quality items for a bargain price. 
Do I wish there were more items to cruise through? Absolutely. 
But, am I happy with their average price point on their current selection of products? Surprisingly, yes, I am. 
And it didn't take long for me to locate a couple of items that suited my fancy. Before I knew it, I was paying for my goods, and heading out the door. The entire transaction was incredibly quick, and that's something I look for in every dispensary.
Conclusion
Well, in short, this isn't one of those "can't miss" places, I'm afraid. But, that said, it definitely shouldn't be ignored, either. You can tell they are trying their best to create an ideal cannabis shopping atmosphere with their open, glass wall design, which is sincerely striking. 
But, when it comes to their menu, they don't have nearly as many options to choose from, especially compared to their competitors. So, if you're in the area, and want to stop by, it may be worth your time. However, I definitely don't think you need to go out of your way for this establishment. Which, I know, may sound harsh, but that's just my honest assessment.
There are no reviews yet. Be the first one to write one.