Treat Yourself To Some Homemade THC Lamb Chops
Ingredients
1

Tablespoon

of Cannabis-Infused Butter

1

Tablespoon

of Cannabis-Infused Olive Oil

¾

Teaspoon

of Dried Rosemary

¼

Teaspoon

of Dried Basil

½

Teaspoon

of Dried Thyme

4

Lamb

Chops

¾" Thickness

¼

Cup

of Shallots

Minced

⅓

Cup

of Aged Balsamic Vinegar

¾

Cup

of Chicken Broth

Salt

and Pepper

To Taste
Few things are more wholesome, hearty, and downright American than a well made lamb chop. There's something inherently country and patriotic about this sort of meal. It's filling, delicious, and always a crowd-pleaser. It's pretty much perfectin every way imaginable. However, as unbeatable as this dish may seem, it can get even better with a little cannabis. And that's exactly what this recipe for THC Lamb Chops is able to provide with the utmost ease and reliability.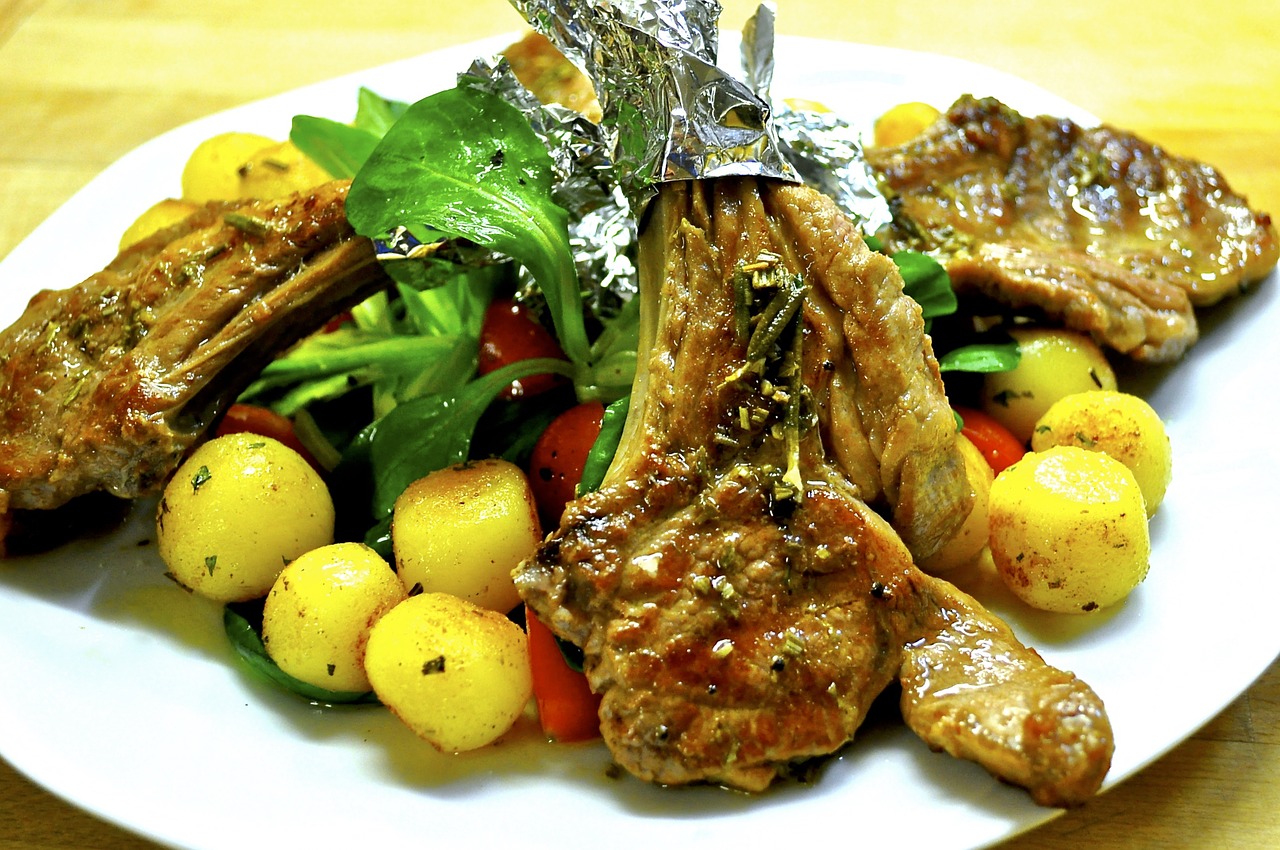 You'd be hard-pressed to find someone that wouldn't enjoy these THC Lamb Chops, to be honest. They are miraculously able to encapsulate everything you love about the classic cuisine, but with a cannabis-driven twist that ultimately take se very thing to the next level, without tasting floral or "weed-like" in any way. This savory edible recipe is one of my new "go-tos" and I think you'll be feeling the same way after you make some for yourself.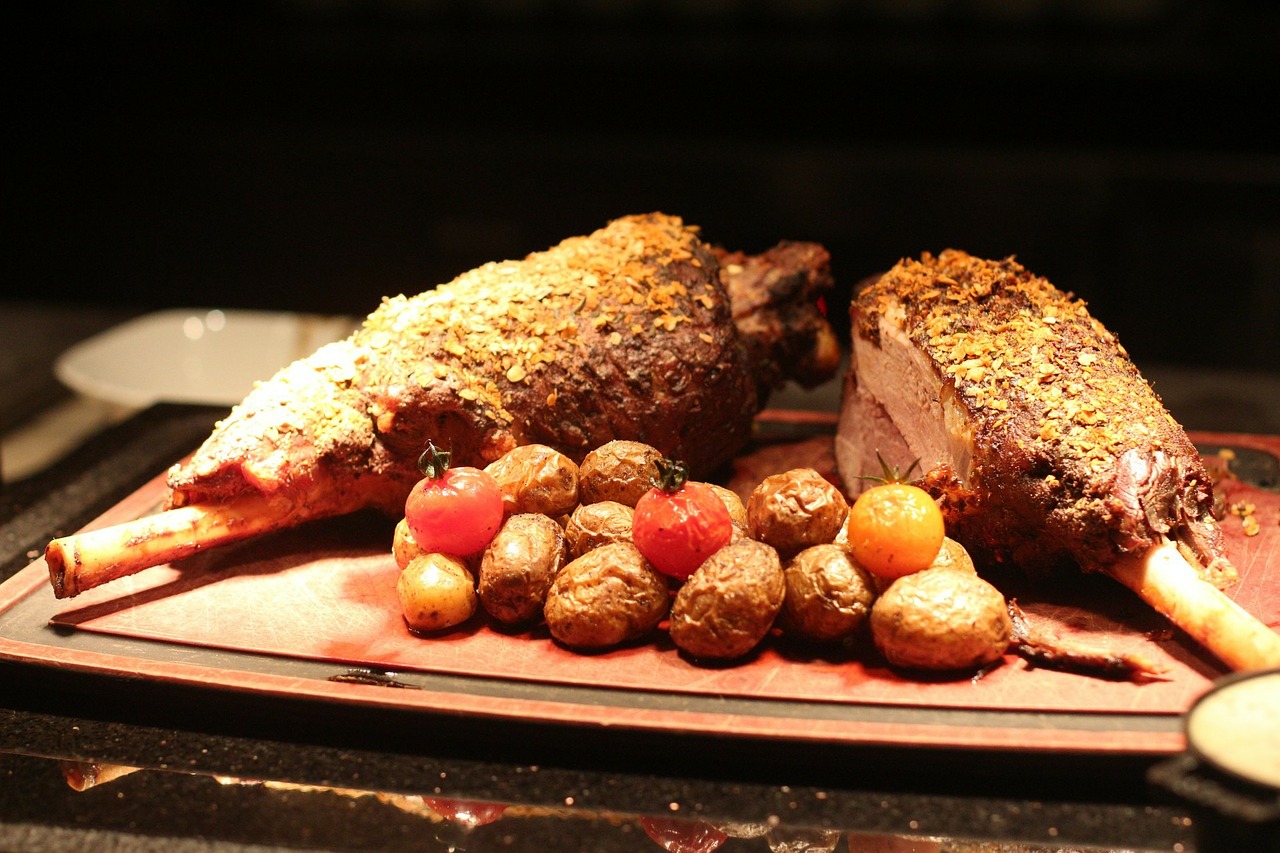 If you are ready and willing to take on this surprisingly simple recipe, you will first need to hit up your pantry, grocery store, and/or neighborhood cannabis club for the following critical ingredients:
Instructions
You'll first want to get your hands on a small mixing bowl. In it, combine your basil, rosemary, thyme, salt, and pepper. After you've adequately blended those together, you'll take that mixture and thoroughly rub it onto each side of your lamb chops.

Take those newly seasoned chops, and put them on a nearby plate. Cover the chops, and allow them to sit for about 15 minutes or so.

Next, you'll need to grab a substantially-sized skillet. Place it over "Medium" heat, and warm your cannabis-infused olive oil inside of it. Then, when you feel the oil is warm enough, you can put your lamb chops in the skillet, and cook them for a little under 4 minutes on each side. That should result in a chop that is a perfect medium-rare.

When you reach your preferred done-ness, remove the chops from the skillet, and allow them to sit to the side atop a warmed plate for the time being.

At this point, you'll want to head back to your skillet, and toss in your shallots. Let those suckers cook for 3 minutes or so. Once they start to brown, stir in your vinegar.

As you stir the vinegar, and scrape up the browned bits from the bottom of the pan, you can stir in your chicken broth, as well.

Let these elements cook amongst one another over "Medium" heat for a solid 5 minutes. At which point, the sauce should've reduced itself by at least half.

When that happens, remove everything from the heat source. Then, quickly stir in your cannabis-infused butter. The second that butter melts, apply a healthy drizzling of that concoction onto each of your lamb chops, and that's it, you're done!
Notes
Congratulations! You just made THC Lamb Chops completely from scratch.
Only thing left to do now is…eat!
Nutrition
Calories:
255
kcal
|
Carbohydrates:
5
g
|
Protein:
14.6
g
|
Fat:
19.3
g
|
Cholesterol:
64
mg
|
Sodium:
70
mg